Case Study: Ladbrokes - "Rocky, We Play Together"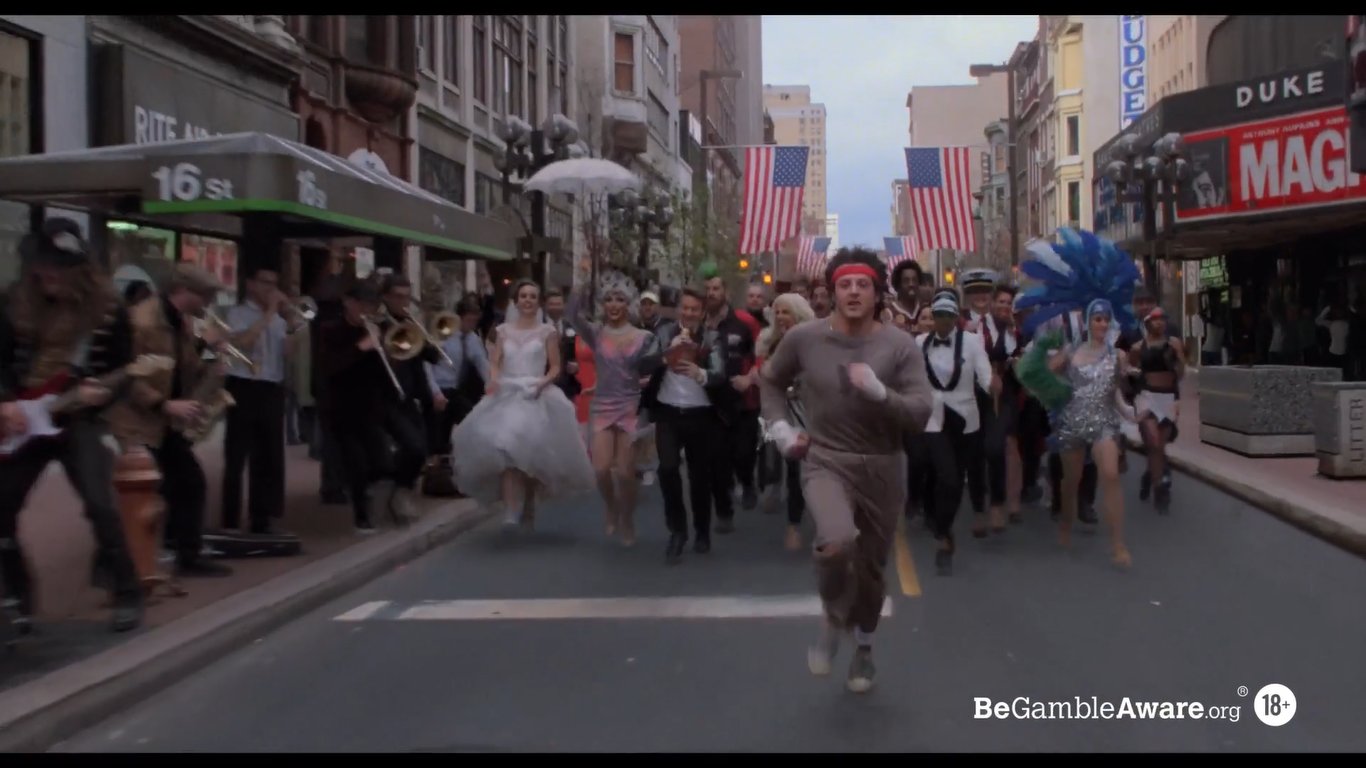 Ladbrokes' "Rocky" commercial was described as "the most ambitious character replacement in Hollywood history". Here, director Nicolai Fuglsig (MJZ), producer Tim Wild, VFX wizard Greg Spencer (Selected Works), and Amy Coomber (Head of TV Advertising at neverland) reveal the secrets behind this extraordinary spot that reimagined one of the most memorable film scenes of all time.
What were your thoughts when you saw the script for the first time?
Nicolai Fuglsig: You know, it's hard to get a brief like this. I feel there's so much pressure when you work on a piece of cinema history that's so famous as this Rocky clip, you know, it's really difficult. My first thought was: Where do I start in a place like this? You could easily fall into the trapping of another snowball of communication that's a combination of charismatic characters and video game kinetics but I think we had to go in the other direction. Be a bit humbler and be a bit more loyal to the original source.
Tim Wild: I think from a production perspective it was really about understanding that the core to making it work was about selecting the absolute perfect partners in each department. The best person for cinematography, somebody that we could trust to be technical but also help make this a journey everybody would want to be on and not turn it into a tech fest with no joy in it. The perfect partner in post, and that was always going to be Selected Works. And then in terms of absolutely everybody's role from the art department to wardrobe, everybody played a really vital and functional part in piecing together what ultimately became some of the best partners we could possibly put together.
Moving over to Amy, I think when you got the script you noticed how ambitious this project was. How did you decide on who was the right person to helm it?
Amy Coomber: We went through a brief list of different directors and Nicolai was the one who stood out the most because what we got from him was an incredible infectious energy and passion for this film. He just took it to another level and he pushed it. He really pushed that kind of world-to-play element of the project which helped us extend the campaign beyond the film itself and into the whole of Ladbrokes as well.
Greg, let's bring you in at this point, how did you tune into this project and look at it logistically on first sighting?
Greg Spencer: On first sighting, I thought "fuck that" basically because it was just insane. We didn't know what the lens was or anything like that. But the main thing was, for me, it had to look 100% real. We were never gonna say yes to it unless we could make it work like that. I think Nicolai already had this idea that he wanted to shoot everything in like one pass which, in post terms, is suicide basically with a huge motion control move like that. I think it was always gonna look great as long as we could figure out how to shoot it in one plate as they did when they shot Rocky. But my mind was centred on that nothing is ever impossible, right? You can always work something out. I think it connects to what Tim was alluding to before. I always think of a project as kind of Ocean's 11 heist film cause that's what it's like. All of these people from different areas are brought together to try to work this stuff out. I worked with Tim and Nicolai for years and I know they trust me and I trust them so it was just a matter of figuring it out.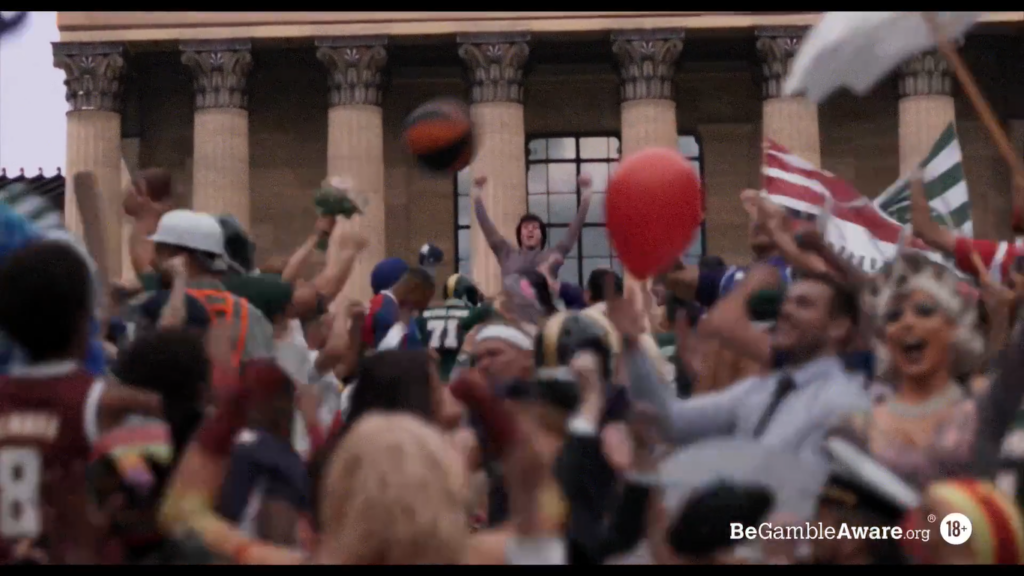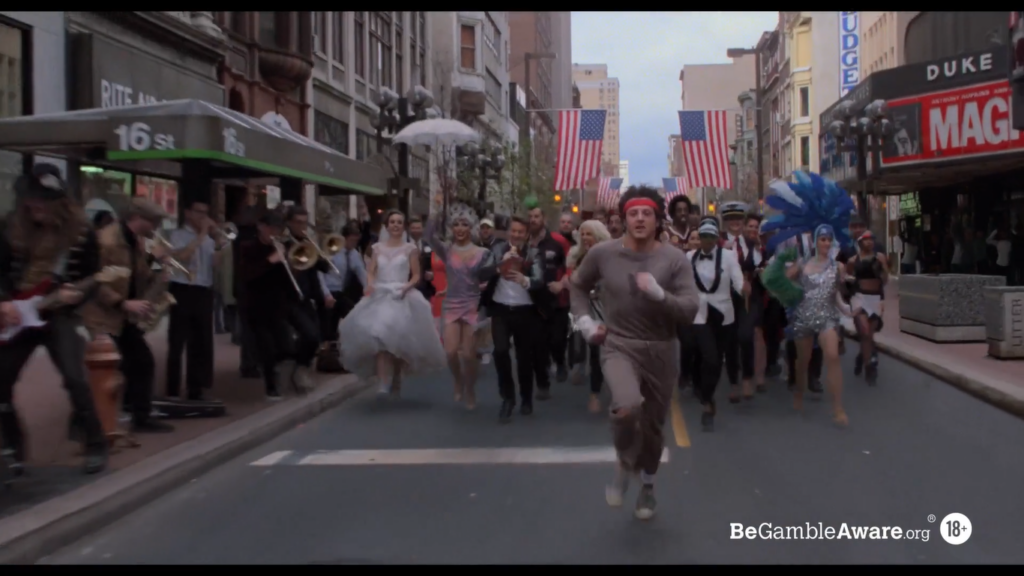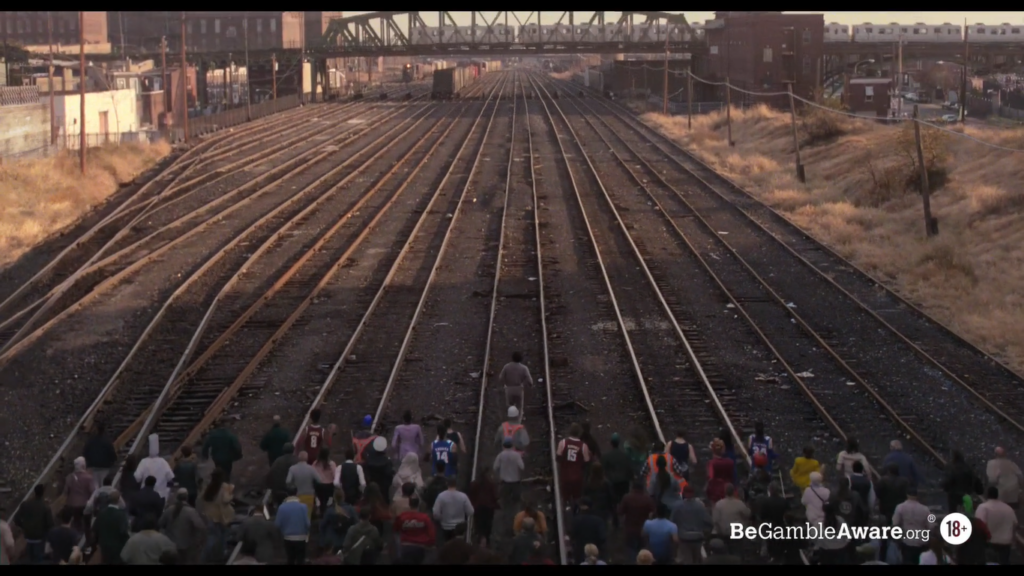 The other thing that happens when you get a script like this is you need to get the permissions to work with the original material, what was that process like?
Amy Coomber: It was tricky. MGM were absolutely brilliant and I think we approached it in a really collaborative way with them from the beginning. We shared the creative idea with them and we got them on board with it. I don't think we could've asked for a better partnership. They were so excited to see what we were doing to bring Rocky back and introduce it to a new audience. They were super supportive of it which made it really easy and enjoyable to work.
And Nicolai, coming back to you, how involved were you in the VFX process and how did it feel to put your faith in this team?
Nicolai Fuglsig: Having worked with Greg for years I sort of built-up my confidence in him through all of this time of difficult challenges together. Some of this stuff was so complicated that I could see the sweat dripping from everyone at Selected Works. It was very much in their hands to try to solve the more challenging mathematical parts of figuring out how to pull this thing off. As soon as they cleaned up all the streets of Philadelphia, it was sort of an interesting playground to work with but it was also frightening. He definitely gave me the sandbox to play in. After that, it was just trying to figure out how to keep it fairly subtle from there. I think they did a brilliant job. I don't think we could've done it with anybody else. They've put about fifty thousand hours to make this as good as it has become so they're really all the genius behind the success.
With this in mind Greg, how much pressure do you feel and do you think that's an important dimension to VFX?
Greg Spencer: On this I felt a lot of pressure when we all turned up to the shoot. But again, as I said, Tim was absolutely amazing in alleviating pressure from me. The first day we didn't get anything and there was just us working out with the wire cam guys how we were going to make it work because it hadn't been used with those longer wires in such a big stage. It was always going to be trial and error. With this there was nowhere to hide, it had to look perfect. I think a lot of VFX is actually a bit of a magic show where you go like "look over here" and there'd be a duff frame in the corner or something like that and you need to distract people from seeing it.
(This conversation is part of the panel, moderated by Jason Stone, that took place at CICLOPE Festival, in Berlin, on November 2022. Subscribe HERE to watch the full talk and access our catalogue of talks by the most outstanding film craft and advertising professionals.)