CICLOPE Asia 2023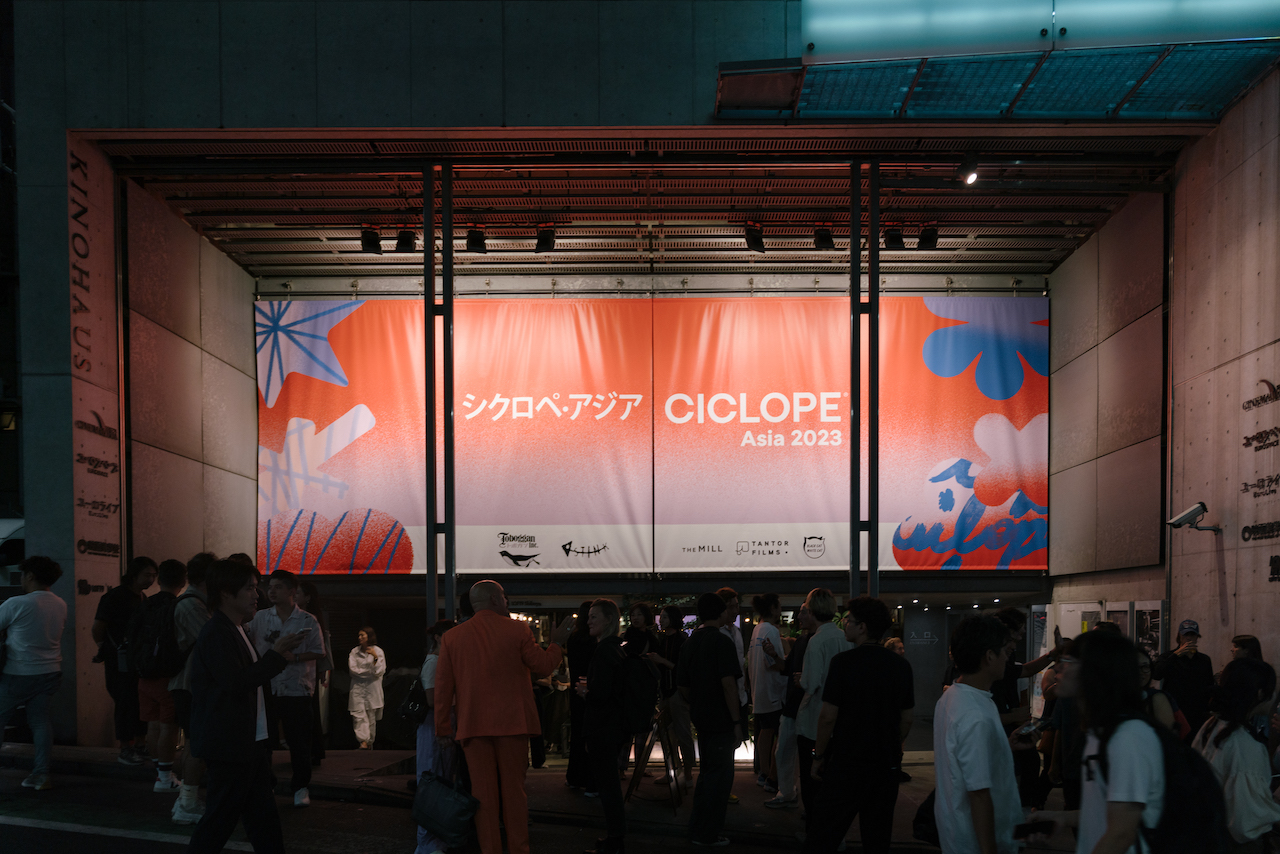 CICLOPE Asia, the Festival and Awards celebrating the power of craft in the Asia-Pacific region, returned to Tokyo on Thursday September 7th. 2023 marked the 5th edition of CICLOPE Asia and the first event and awards ceremony to be held live since 2019.
The Festival saw record attendance. People from across the advertising and production industries touched down in Tokyo for a day of inspiration, networking, and learning to celebrate the very best work in film craft and creativity winning awards.
The CICLOPE Asia Awards saw a 15% increase in entries from 2022, from right across the region, including Japan, Australia, China, Malaysia, Singapore and South Korea, alongside entries from as far and wide as Europe and North America.
The jury awarded two Grand Prix in 2023. The first went to Summer Never Sleeps for Kathmandu, directed by Daniel Warwick, produced by Scoundrel and created by Special. The second Grand Prix went to South Korean work Tae-Mong for Maria Fertility Hospital, directed by Yohan Jang, and produced and created by Paulus.
In notable wins, this year saw new entrants including Tsuzuku Tokyo (Japan), Hamlet (China), Paulus (South Korea) and Toboggan (Japan). Check the full list of winners here.
New award categories were also launched this year for Idea in Commercials – which was won by It Takes Boobs for Stella Insurance, directed by Sarah Adamson, produced by Photoplay Films and created by Cocogun Australia. A second new award, Idea in Live Experience was presented to Healthy AR Streamers for Zespri International Japan, by Dentsu, produced by AOI Pro.
The region's best crafted work was judged by the largest panel of industry experts in the history of CICLOPE Asia. Nearly 40 of the region's best-known professionals from China, Japan, Thailand, Australia, South Korea, India, Singapore were joined by esteemed Jurors from the United States. This year's Jury Presidents were: Jon Ip, Executive Creative Director & Managing Director, AKQA Shanghai, China; Florence Tourbier, Partner & Executive Producer, Photoplay, Australia; and Waterloo Ezaki, General Manager & Producer, Taiyo Kikaku, Japan.
Two Special Awards, which were awarded based on a points system, went to the Production Company of the Year: SCOUNDREL and Agency of the Year to SPECIAL GROUP NZ.
The CICLOPE Asia program line up included The Glue Society's Luke Nuto, Japanese director Show Yanagisawa and The Mill Shanghai's, Barry Greaves, who shared insights on the ways AI can shape the future of content creation. Celebrations drew to a close with an awards ceremony and official After Party, presented by Black Cat White Cat Music, Toboggan and Toshihiko Tanabe.
CICLOPE Asia will return to Asia-Pacific in 2024.